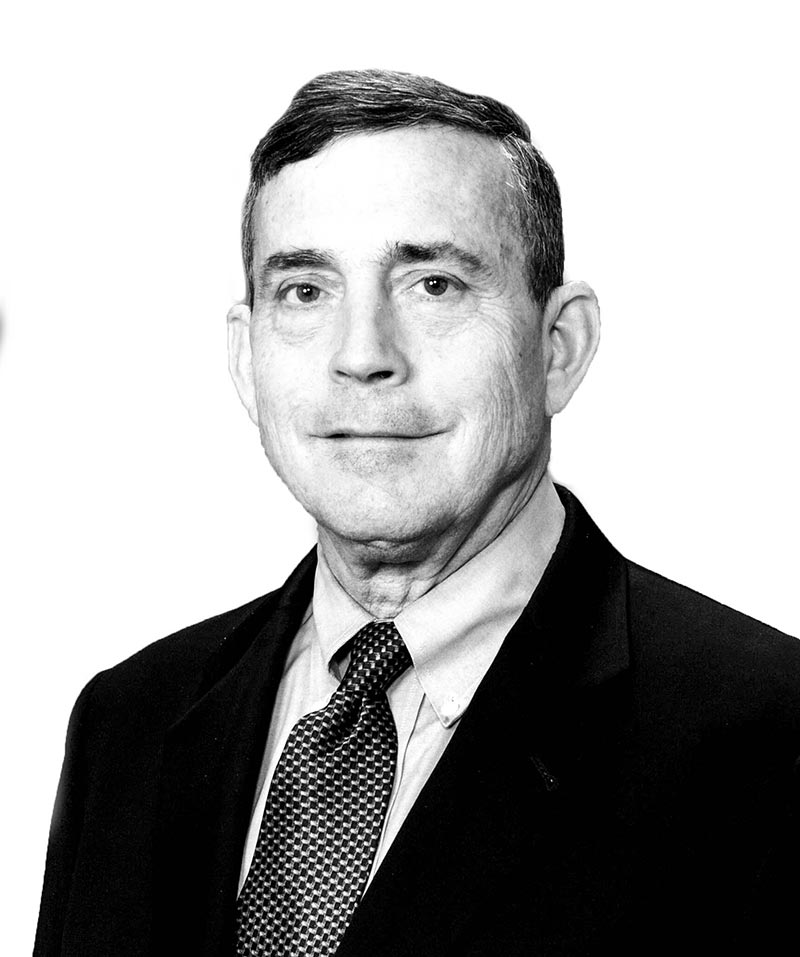 Col. (Ret.) Pancho Kinney
Director of Business Operations
Pancho Kinney was a Vice President at the engineering firm HNTB for seven years, where he was responsible for international and homeland security issues. He was a program manager on numerous projects, including the Border Patrol's SBInet. While at HNTB he was appointed by Secretary of Homeland Security Janet Napolitano to be a member of the Department of Homeland Security's Homeland Security Advisory Council (HSAC) Southwest Border Task Force. He was also a member of the Border Trade Alliance's Board of Directors.
Pancho was the Deputy Director of International Affairs within the Office of the Secretary at the Department of Homeland Security (DHS), where as one of the 'founders' of the DHS, he was a member of the small transition team established by the White House to stand up the new Department in January 2003. Mr. Kinney established the new Department's Office of International Affairs and reported directly to the Secretary and Deputy Secretary. He was a career member of the federal government's Senior Executive Service. He was involved in all aspects of the Department's activities, including border and transportation security.
He was previously a director of policy and plans in the White House Office of Homeland Security, where he helped draft the National Strategy for Homeland Security (areas of focus included international cooperation, border security, and migration policy), the Administration's proposal for the Department of Homeland Security, and the Homeland Security Act of 2002. He supported the Administration's efforts to obtain congressional approval of the new Department. He led White House coordination efforts related to implementation of the U.S. – Mexico Smart Border Partnership Accord, which was signed in March 2002. He was also an Administration spokesperson on homeland security issues to national Hispanic media outlets and organizations.
Prior to joining the Office of Homeland Security, he was Director of Strategic Planning at the White House Office of National Drug Control Policy (ONDCP). At ONDCP, he was responsible for the development of the National Drug Control Strategy and an advisor to "Drug Czar" Barry McCaffrey. Pancho coordinated the interagency process that produced the National Drug Control Strategy and was involved in all aspects of ONDCP's activities including: policy development and coordination; stakeholder outreach; strategic communications; and congressional liaison.
He retired from the United States Army as a Lieutenant Colonel in 1998 after a 21-year career that featured extensive experience in the Western Hemisphere, including a tour as special assistant to the Commander in Chief of U.S. Southern Command. He was an Executive Officer for a 550-person organization; a Senior Military Representative at the U.S. Liaison Office, Angola where he represented the US Government before a UN peacekeeping mission and assisted international relief agencies deliver humanitarian assistance; and was the Chief Planner for a 10,000-person organization, leading a multi-disciplinary staff through analysis of national-level contingency plans and development of supporting operational plans. Pancho attended the U.S. Army's School of Advanced Military Studies, receiving a Masters in Military Arts and Sciences, and the Brazilian Army Command and General Staff College in Rio de Janeiro.
Pancho is a native of Puerto Rico and a fluent speaker of Spanish and Portuguese. He holds a Bachelor of Science from the United States Military Academy at West Point and a Masters in International Affairs from Columbia University's School of International and Public Affairs.